Over 10 years' experience working with the world's biggest hosting companies converting free mail accounts into paid ones
We work with over 120 providers around the world and have more than 150.000.000 users enjoying our products
We can now do the same for you with no cost and no risk

OX Cloud 3 Step program to make email your fastest growing business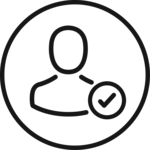 Step 1
Activate
We work with you to get as many of your customers to OX Cloud as possible and let them enjoy everything you decide to offer for free

Step 2
Upsell
We help you make customers happier by offering them plans with more storage space and additional features at competitive prices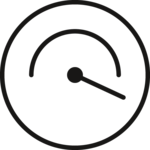 Step 3
Increase ARPU
You can offer your paid customers premium features like security packages, to boost your revenue growth even further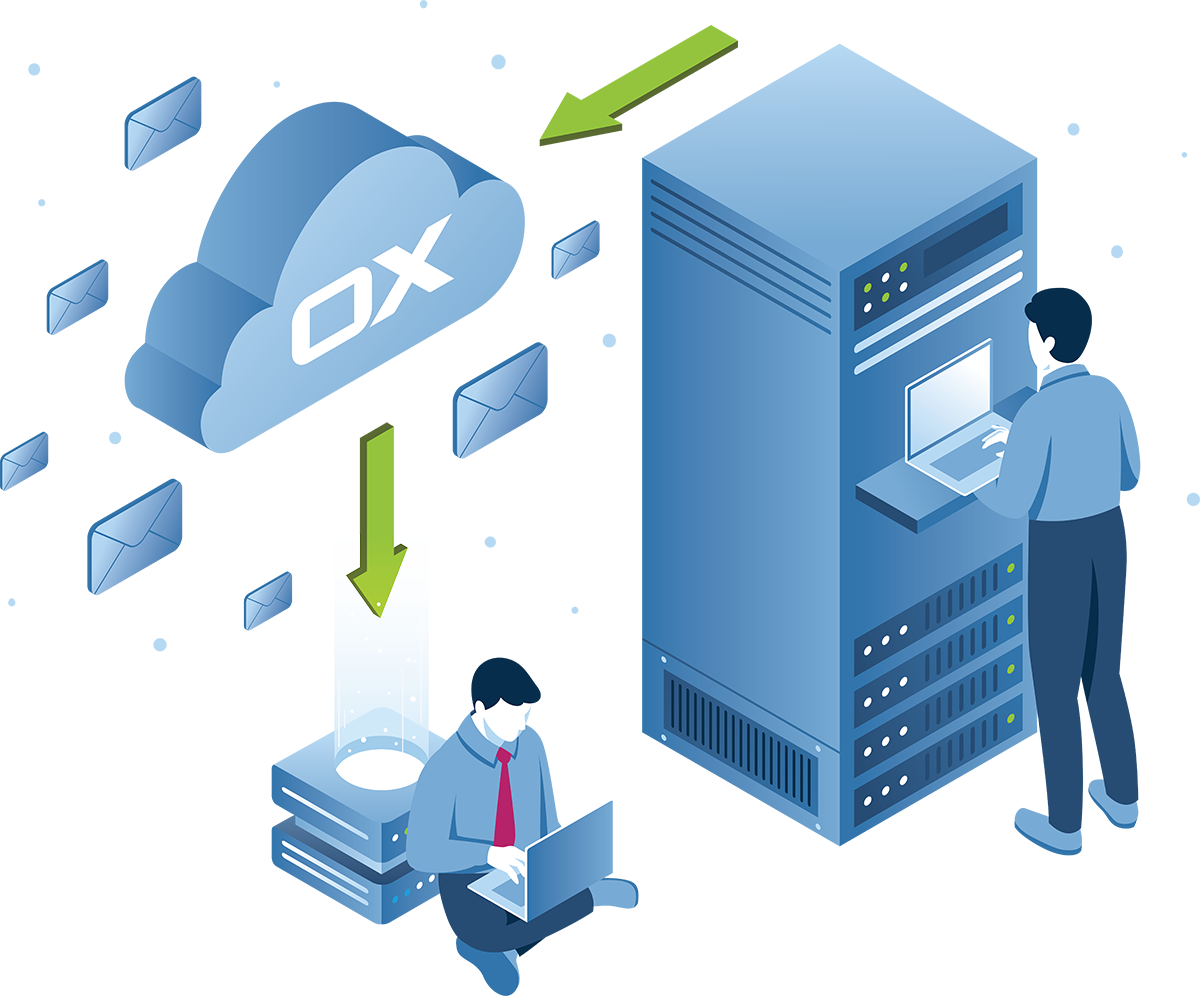 No Cost, No Risk for you. How does it work?
We move your email customers to OX Cloud and you have

no upfront costs.
We host, maintain and update these accounts for you.
We work with you to activate your accounts, upsell and increase ARPU.
We

share the revenue

generated.
Ready to launch OX Cloud? What's in the box?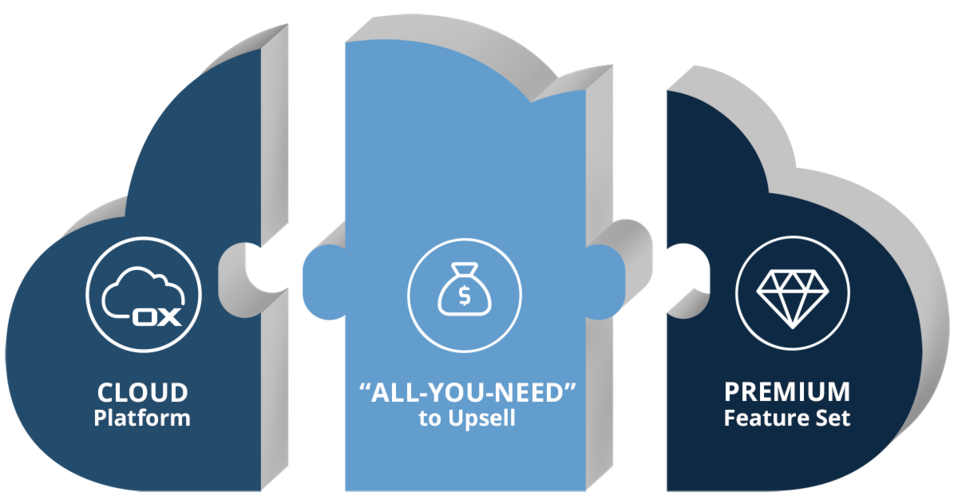 Cloud Platform
Most secure and efficient cloud service in the world available to you (for FREE)
"All-You-Need" to Upsell
Customer Success team with 10 years' experience working with large service providers. Content, data and technology to manage upsell campaigns.
Premium Feature Set
Email essentials enriched with premium features including, collaborative productivity suite, file transfer service similar to WeTransfer, security features and more.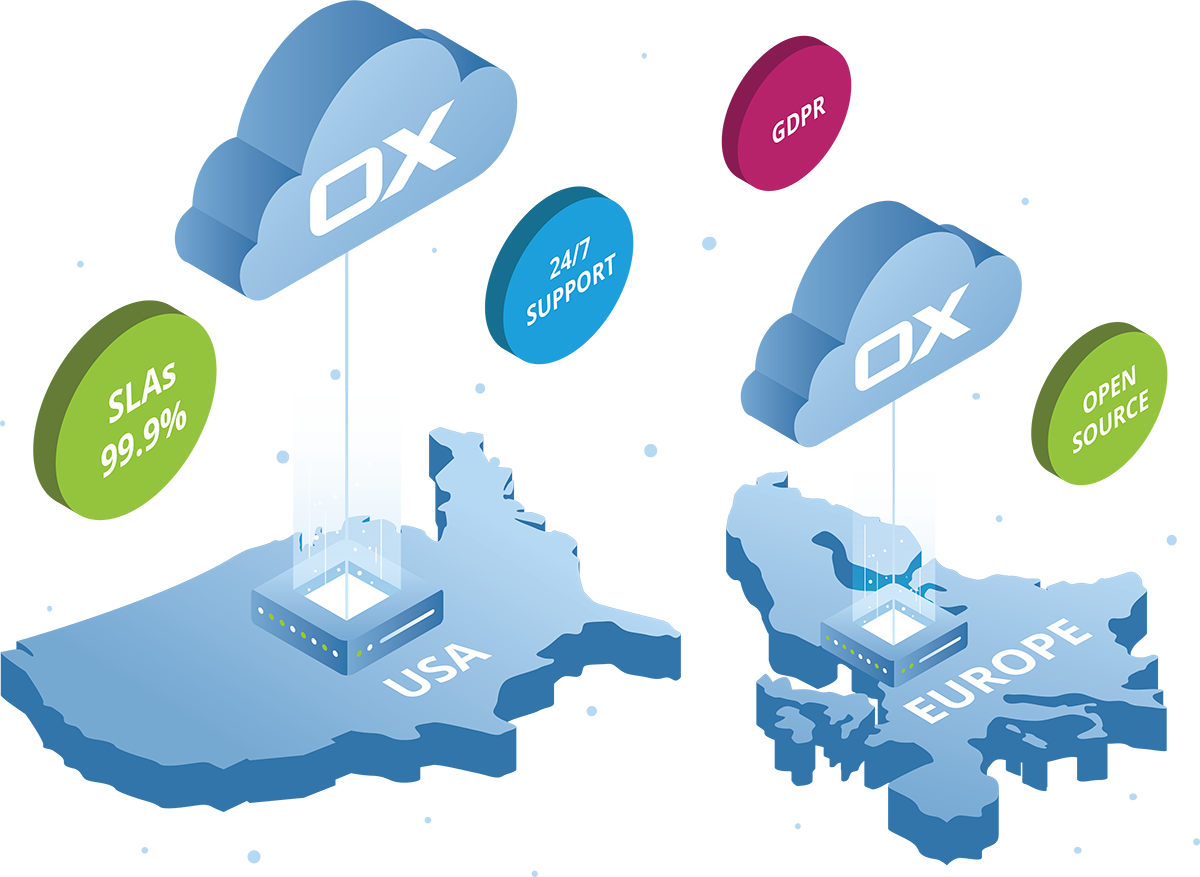 A fully hosted cloud platform
Run in Open-Xchange's local data centers in the US and Europe, the OX Cloud platform is fully monitored and maintained by OX experts.
Comprehensive SLAs and guaranteed 99.9% uptime – systems fully geo-redundant.
GDPR compliant – OX Cloud conforms to GDPR and other relevant local regulations.
Easy integration with existing systems – APIs for full OX Cloud integration (e.g., customer care, provisioning etc.).

Commercial grade: 3,911 VMs; 20,912 vCPUs; 2,928 TB Local Disc; 6,98 PB useable storage.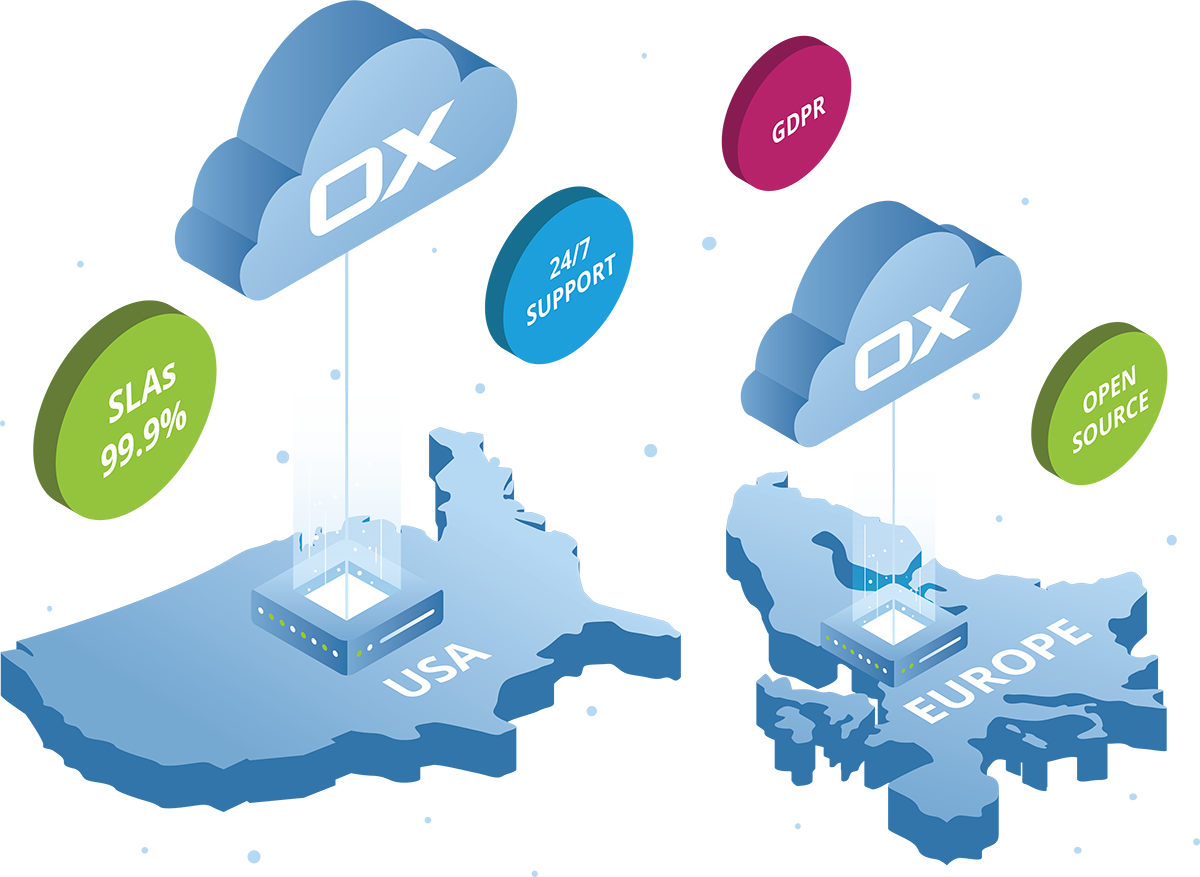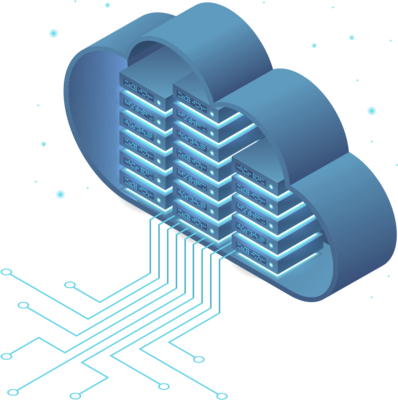 Cloud Management Center (CMC)
The ability for Customer Care agents to respond quickly and professionally to customer enquires is vital. This is why OX Cloud comes with a Customer Care module built into the CMC.
The Customer Care module lets Customer Care agents quickly and efficiently retrieve customer profiles and perform the following functions:
Find customer information

Get migration status

Find email volumes

Check permissions
Check and set quotas

Get protocol information

View and edit Rules

And more…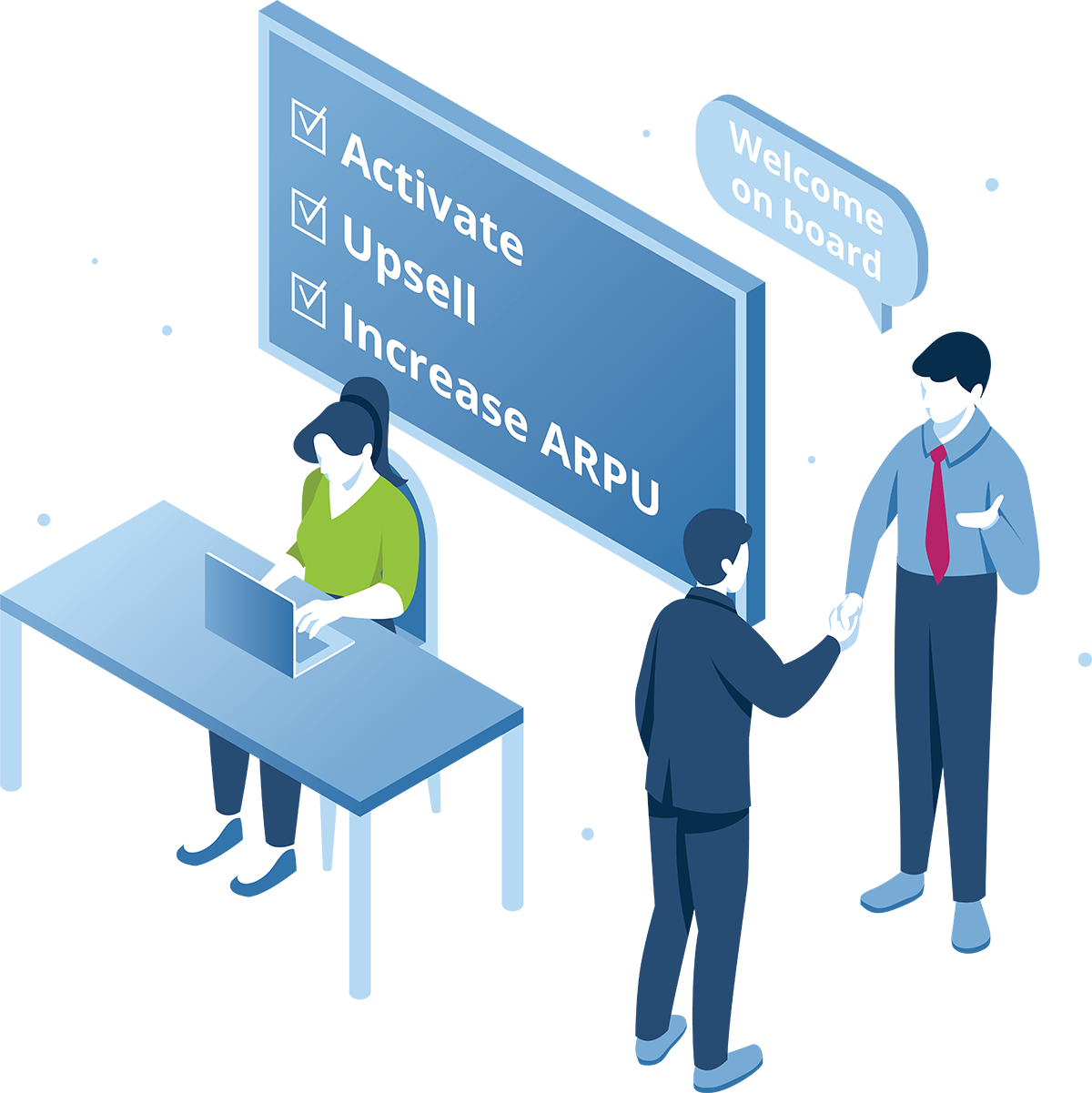 OX Customer Success Team at your service to activate and onboard your customers
We help with onboarding and migrating your users from initial communication, through active onboarding and campaign ideas, to activating and upselling to existing users and acquiring new ones.
We provide customer care and support training to your staff.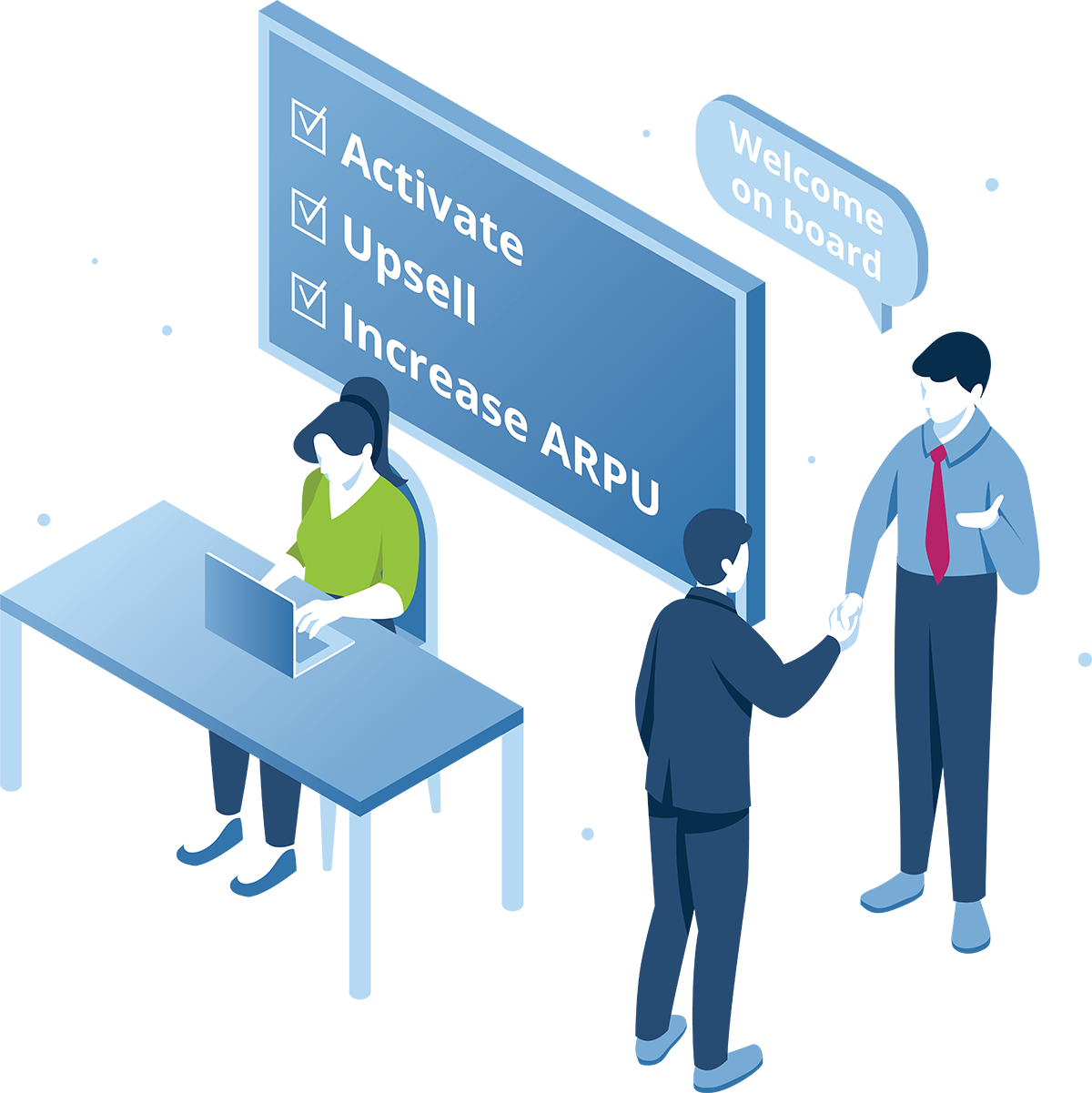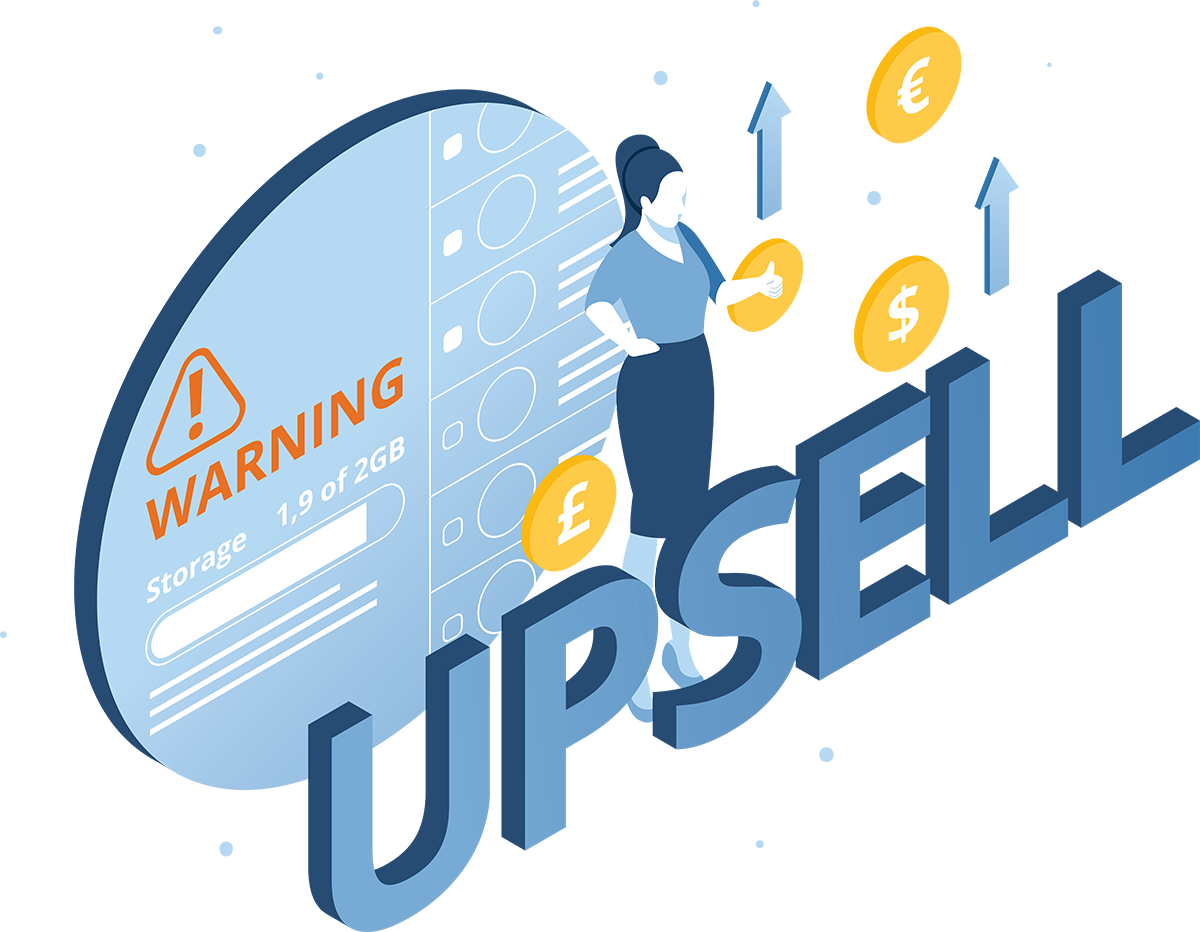 Content, data and technology to run and manage upsell campaigns
We provide sales & marketing content, including prebuilt end-user web pages with "how to" videos, tutorials and FAQs.
The OX Cloud user interface has many upsell triggers and placements to promote data-driven upsell campaigns.
Our experts are on hand to offer advice and share their experience.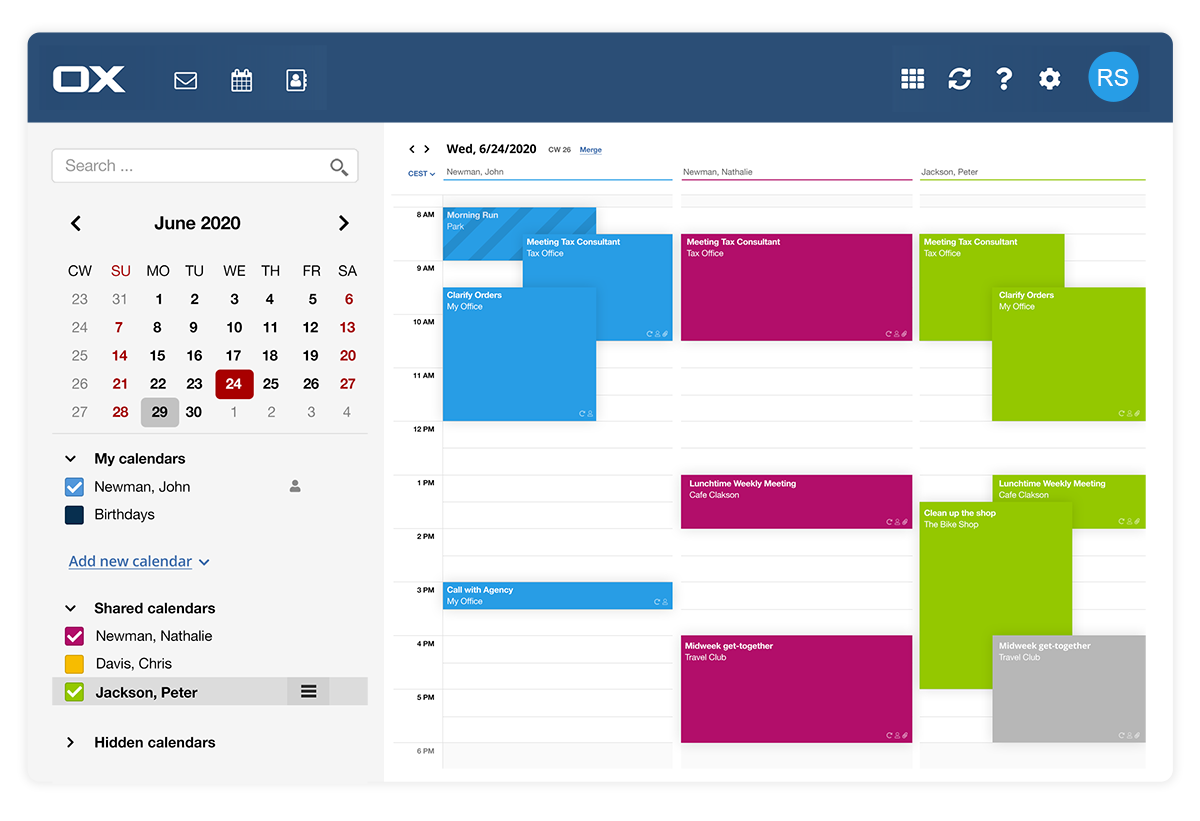 Email essentials
Offer your customers easy to use and intuitive email essentials: all they need to operate online.
A new, fresh, user friendly and feature rich email suite.
Deliver a great customer experience and say goodbye to support tickets.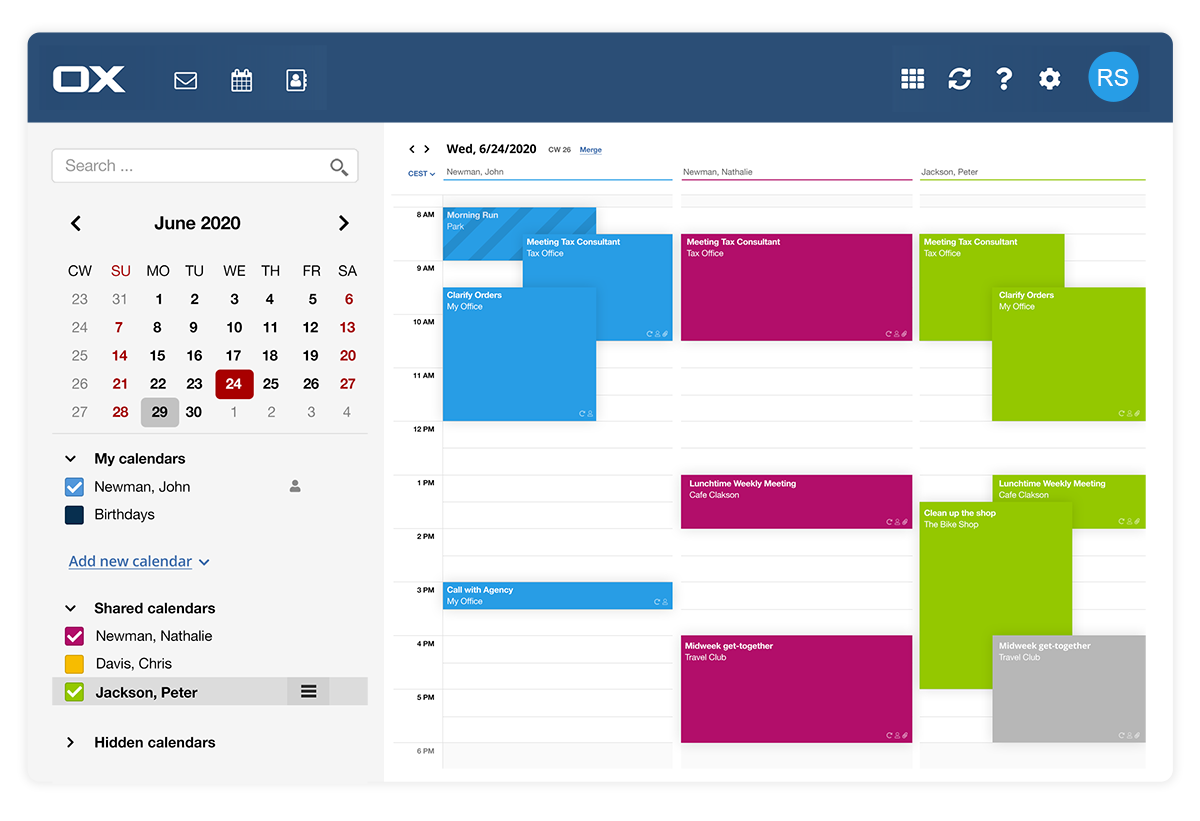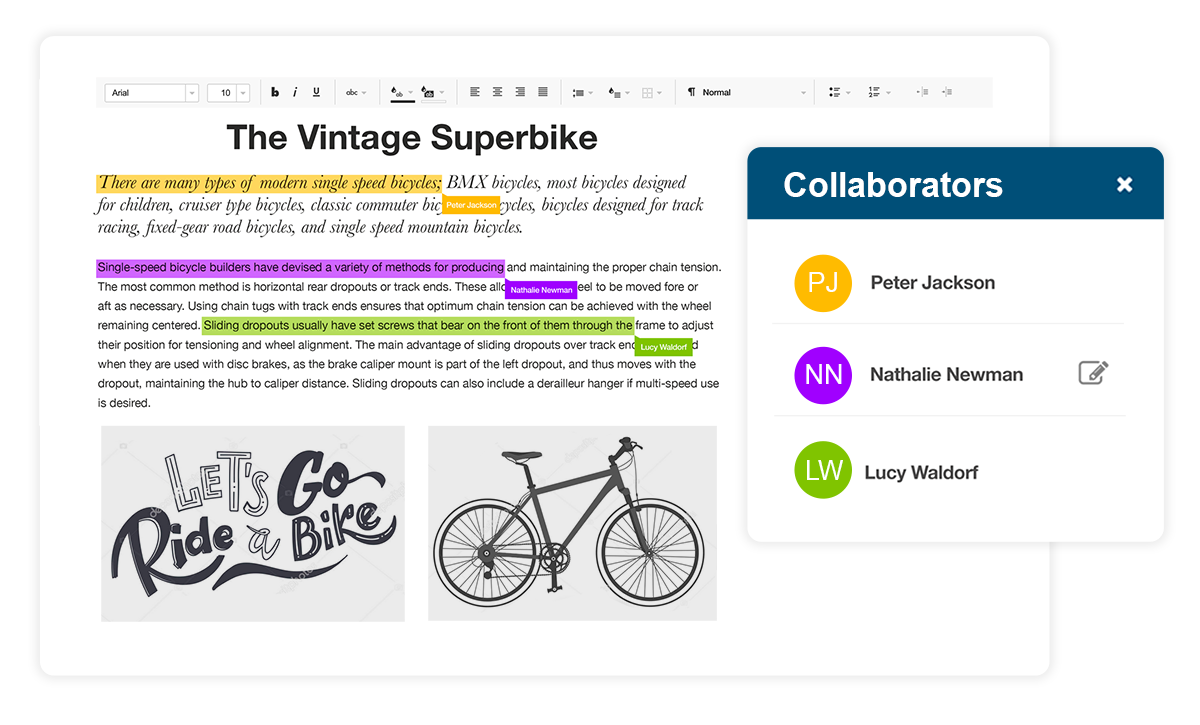 Collaborative Productivity Suite
Online creation and editing of text documents, spreadsheets and presentations with real-time collaboration capability.
File transfer service similar to WeTransfer
Offer your customers the possibility to share files, folders and send email attachments with no size limits.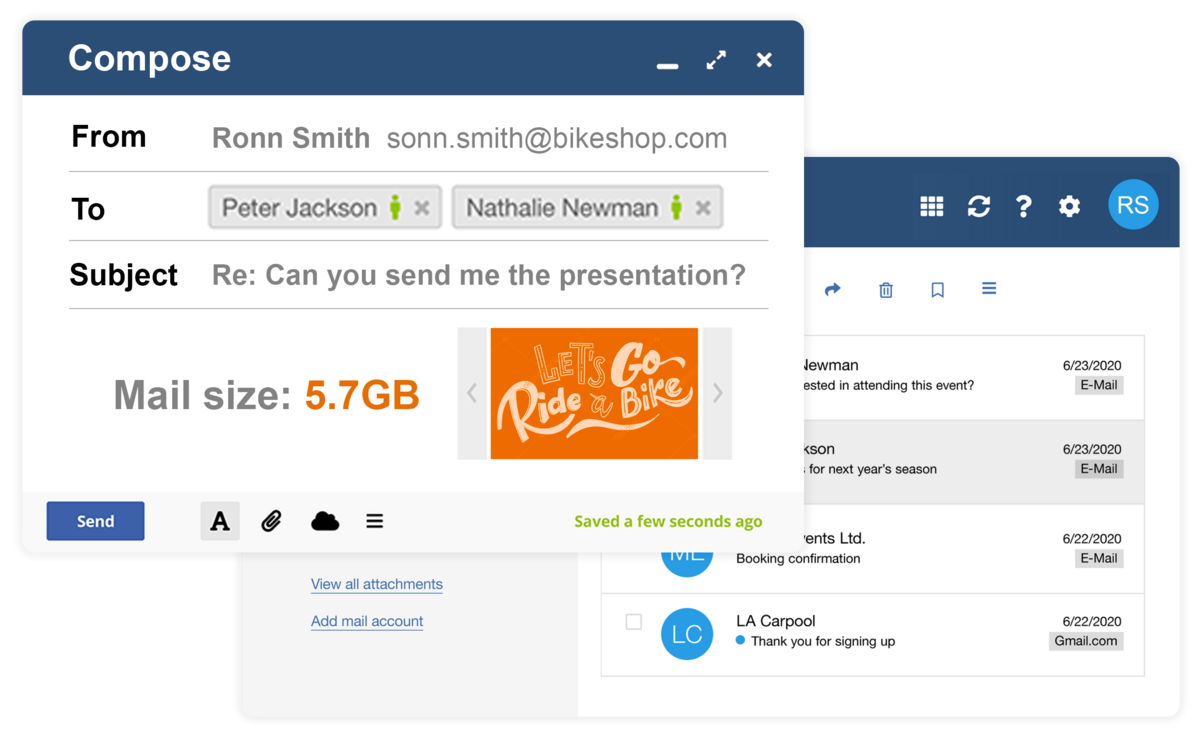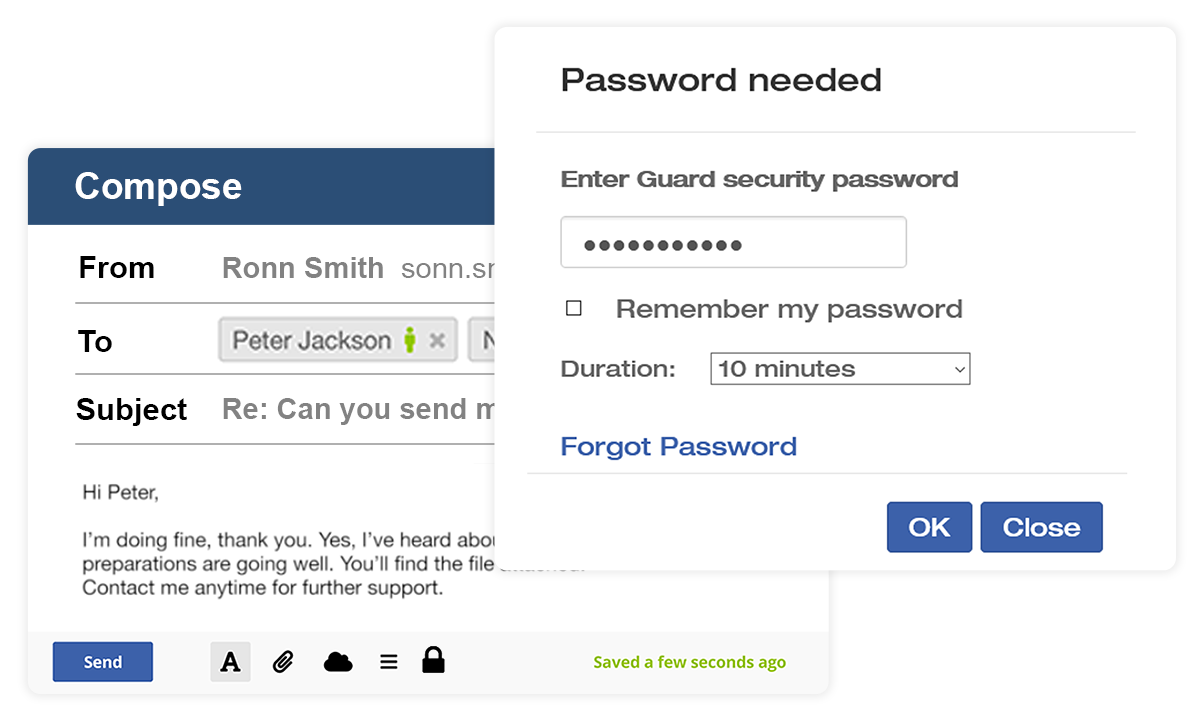 Security
AntiSpam, Antivirus, Anti-phishing, One-Click encryption and more. Your customers can choose from a wide range of security features.
Protect your business.
Make OX Cloud part of your business strategy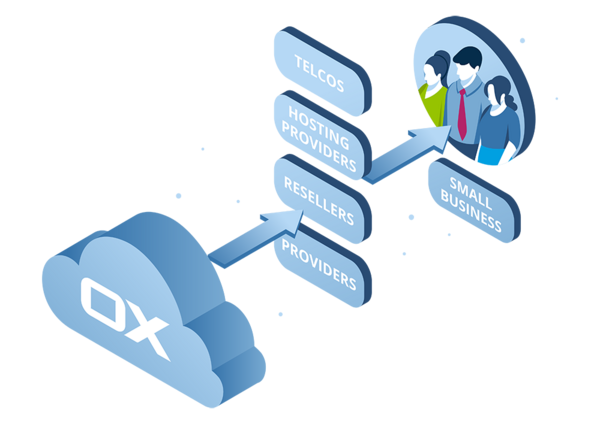 Your biggest competitors are not other hosting companies, they are Microsoft and Google.
If you resell a Microsoft or Google email, communication and collaboration solution, you are basically "handing over" your customers to them.
As your customers use these products daily, the relationship between them and Microsoft or Google becomes significantly stronger than their relationship with you, even if you are billing them. This makes it very difficult for you to serve customers like this in the future.
Microsoft and Google are well aware of the benefits to them of a stronger relationship with your customers, as it strengthens their negotiating position with you and allows them to move you to a low margin reseller model.
The way they deliver their products means they can easily integrate new services that are currently part of your portfolio directly into their communication and productivity suites. They also have the benefit of tighter integration into their platforms, making for a more attractive product and consistent experience when compared to services you may provide that are not fully integrated.
An example of this is when Microsoft recently added business chat and video conferencing into Office365 (Teams) using its platform power to make it very difficult for Slack and Zoom to sell to Office365 users.
Google and Microsoft will always prefer to sell their products directly to your customers, displacing you from the relationship.
Some customers do ask for Microsoft and Google products and it can make sense to sell them if there is a reasonable demand and you want to retain those customers. However, you should focus on providing on an alternative solution that lets you keep control of the customer relationship and drive loyalty to your brand and products.
OX Cloud makes sure that you keep your customers and your business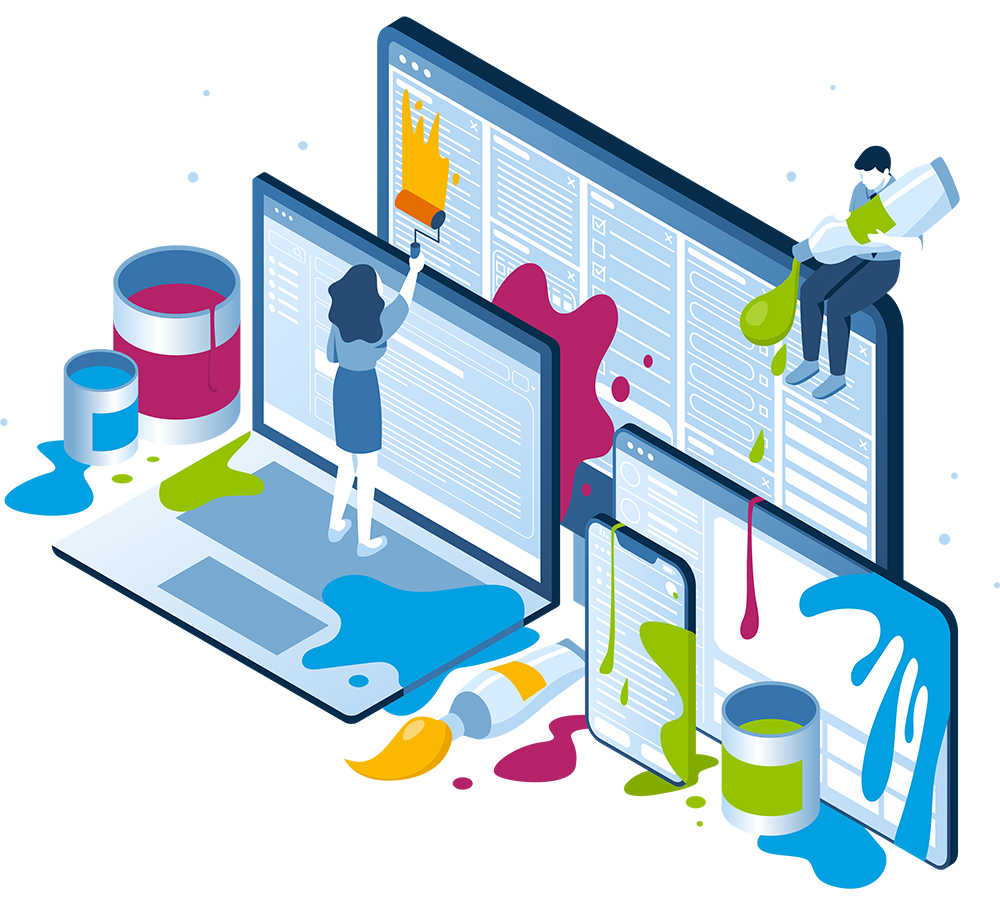 Our products are Open Source. This is quite unique in this market and means that you will never be dependent on us. If you are ever unhappy with Open-Xchange, you can just download the software and run it yourself.
We support open standards and do everything we can to make sure the internet remains a level playing field, where all companies have equal access to the market.
We adhere to the strongest data protection standards worldwide; we will never sell your customers data or use it for our own gain.
We never compete directly with you for your users. We do not sell to end-users, just to hosting companies, service providers and resellers.
If you want to, you can white label OX Cloud so that it fits seamlessly into your own branded product world.
Keep your customers and your business! Maintain a strong business and a healthy positioning by avoiding dependency on Microsoft and Google.