Open-Xchange
"We work hard to keep the internet free and open like it was planned to be. We do this by creating software that helps our community, partners, and customers to provide services that are competitive with the monopolies."
Our Vision
A borderless internet that is open, safe and free.
Ever since Open-Xchange was founded back in 2005 the philosophy driving the company has been clear:
develop software and services that give businesses the flexibility and freedom to excel
create an open, safe environment for people to connect and collaborate,
build platforms based on the idea that maximizing value to both customers and users is a sustainable long term strategy in fast moving competitive markets.
Today, with a proven record in agile software development, Open-Xchange continues to evolve our products and services based on this approach by delivering the only integrated, open-source messaging, collaboration and productivity stack for Telcos, Hosters and Service Providers.

Create open platforms that users prefer over the monopolistic platforms that concentrate power and lock them in.
Open-Xchange products create vendor independence, and generate trust in our products by providing full transparency and control over system governance through our OS business model. With OX App Suite we develop user friendly and secure email and collaboration software, while PowerDNS and OX Dovecot Pro complete our offering with robust and scalable IMAP and DNS solutions. Hundreds of millions of users worldwide use Open-Xchange products at home or work.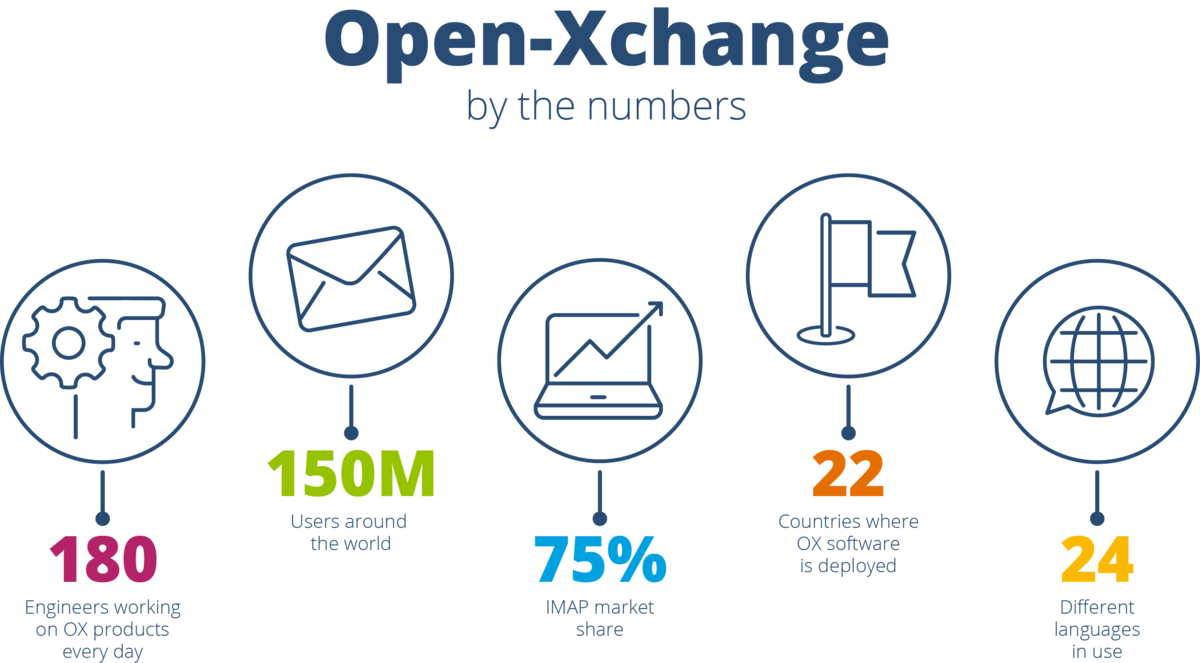 2005: Rafael Laguna, Frank Hoberg and Martin Kauss founded Open-Xchange AG with headquarters in Olpe and Nuremberg. One year later, Open-Xchange builds a highly scalable SaaS based email and collaboration product for 1&1. This becomes the Open-Xchange Hosting Edition, which is deployed by a number of Hosting and Service providers.

2012: Open-Xchange acquires the OpenOffice development team in Hamburg and starts developing OX Documents, a cloud based office solution.

2013: Open-Xchange releases the first version of OX App Suite, which becomes todays flagship product. OX App Suite is a feature-rich, web-based groupware solution which replaces Open-Xchange Hosting and Server Edition.

2015: In order to deliver a full stack DNS, IMAP and Groupware solution Open-Xchange merges with Dovecot OY in Finland and PowerDNS from the Netherlands.

2016: Open-Xchange acquires EnoughSoftware to expand and improve mobile offerings for smartphone and tablet apps.

In 2020, Andreas Gauger, former CEO of 1&1 joined Open-Xchange as CEO. Today, Open-Xchange has more than 280 employees in thirteen offices around the globe. OX products are used by more than 200 million people at home or at work. Trend: upwards!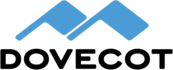 OX Dovecot Pro allows service providers to deploy a secure, scalable email system – the world's most dependable IMAP software deployed on 76% of the world's mail servers.
The development of Dovecot began in 2000, when Timo Sirainen started a project to create an open-source IMAP and POP3 mail server with the idea of making security a key component. The first official release was in July 2002 and was free for everyone.
In May 2011 the Dovecot Project became a company and started offering commercial support for the Dovecot server. In March 2015, Dovecot became part of the Open-Xchange family and has since extended the portfolio with OX Dovecot Pro, Dovecot Anti-Abuse Shield (now known as OX Abuse Shield), OX Guard and much more.
Dovecot is the number one IMAP server in the world, with the open source and premium versions installed on over 4 million servers worldwide. Dovecot has become a part of the OX family with a shared and deep-rooted commitment to delivering robust and trusted applications based on an open source model, and becoming the world's leading provider of open source cloud software for ISPs, Telcos, Cable companies and Cloud Providers.
Learn more about Dovecot Pro and the technology that is powering the world's email infrastructure here.

Providers trust PowerDNS to deliver an excellent user experience, secure against DoS and Malware attacks, and to ensure Hoster and ISP internet performance is never called into question.
PowerDNS was founded in 1999 to provide database-driven DNS and geographic load balancing. Bert Hubert, the founder of PowerDNS, launched the first open source version of PowerDNS in 2002. In 2007, PowerDNS Authoritative Server and Recursor became part of the portfolio, and professional services and support was added. PowerDNS and Open-Xchange merged in 2015 to extend the existing Open-Xchange portfolio and offer a full-stack solution based on DNS, Mail server, and Groupware.
For more than a decade, PowerDNS has been an open source project supporting the guts and bolts of the internet's performance. Now, as part of the Open-Xchange family, the PowerDNS community and developers are bringing their commitment to rapid product development and exceptional support to strengthen the overall mission of Open-Xchange.
New security products, such as OX Protect, are also being developed to expand the portfolio and may lead to tighter integration with our flagship platform, OX App Suite, in the future.
Learn more about a fast and safe internet experience with OX PowerDNS here.