Specific needs need
special services

Engineering Services
The OX Engineering Services team provides complex and high scaling software solutions on top of OX products and OX frameworks for both frontend and middleware components. Our coding experts adapt to even difficult software challenges and know how to achieve the results you need and deserve.
OX Engineering Services begins by interacting with customers and utilizes other OX teams such as Sales-Engineering from the very start of each project. They work beyond the scope of the project phase and build a bridge between product and engineering teams. Due to this collaborative effort, their work and customer feedback is incorporated into the product evolution. The result is reliable and efficient solutions that fit specific customer needs.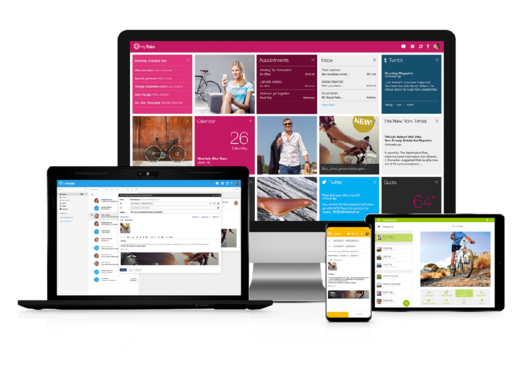 Product Customization
OX products deliver a wide range of applications including applications that need customization. Whether it is the enabling or disabling of core features, extending the UI or specific functions, or even customized wording and translations, the OX Engineering Services team stands ready to support you.

Theming
Most customers need OX products branded with their colors, logos, icons, fonts and much more. Our Engineering Services handles the theming of OX products, making sure your brand is the "one face" presented to the user.

Integration
The integration of existing components and systems is essential to our customers. Therefore, we also offer additional services like integration of provisioning, SMS/MMS add-ons, upsell, user tracking or even third-party tools when not provided by Open-Xchange.

Migration
Even customized former groupware systems should not be an issue for your migration plans. The OX Engineering Services team supports you with the technical migration and transformation of existing systems and data while you benefit from communication services with the OX Customer Success teams at the same time.

Automation
The OX Engineering Services team supports your automation of in-house test environments and deployments. We can help you with developing and maintaining automation tools which are connected to your environments.

Workshops
To train your staff and document the new features and functions of your very own OX products, OX Engineering Services offers workshops on-site and remotely. We provide various types of technical training and documentation, depending on your needs.
Engineering Services

in a Nutshell
OX Engineering Services customizes your OX product installation to your specific needs. Our expert team of experienced coders finds reliable and efficient solutions that your customers will enjoy using, based on your individual requirements. Our use of common standards, tools, procedures and modern techniques enables the OX Engineering Services team to provide superior technical expertise and consultation for all OX products and systems.