Cloud-native DNS
The most efficient way of running today's DNS installations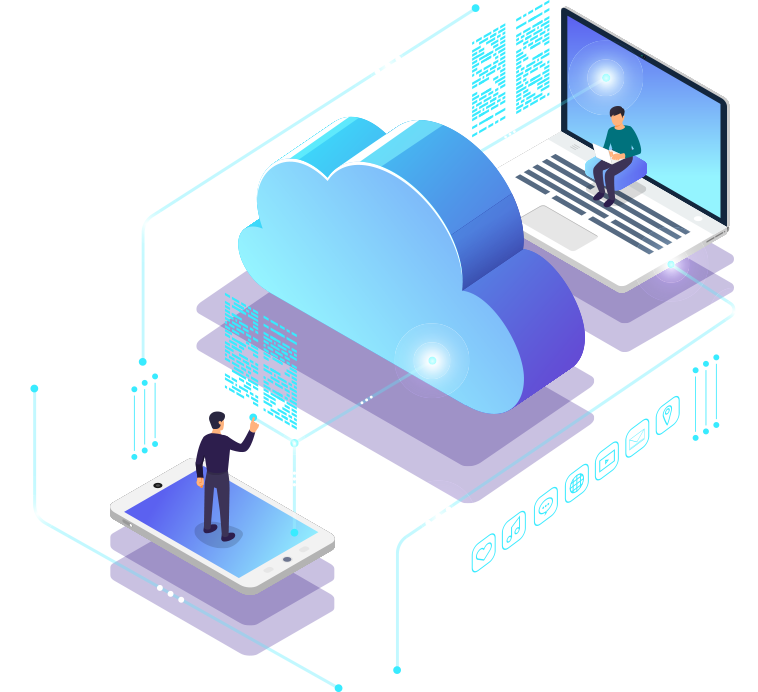 Network Operators at the Crossroads
Mobile and fixed network requirements have changed hugely over the past few years. Network operators and suppliers have reached a critical point. Traditional approaches, including NFV, are not efficient and agile enough to meet today's needs, for modern networks such as next-generation broadband and 5G, where services will be highly distributed and deployed at the edge of the network.
This is why more and more network operators are looking to cloud-native solutions for next generation network infrastructure.
"Cloud native technologies empower organizations to build and run scalable applications in modern, dynamic environments such as public, private, and hybrid clouds. Containers, service meshes, microservices, immutable infrastructure, and declarative APIs exemplify this approach. These techniques enable loosely coupled systems that are resilient, manageable, and observable. Combined with robust automation, they allow engineers to make high-impact changes frequently and predictably with minimal toil."
Cloud Control enables PowerDNS for cloud-native deployments.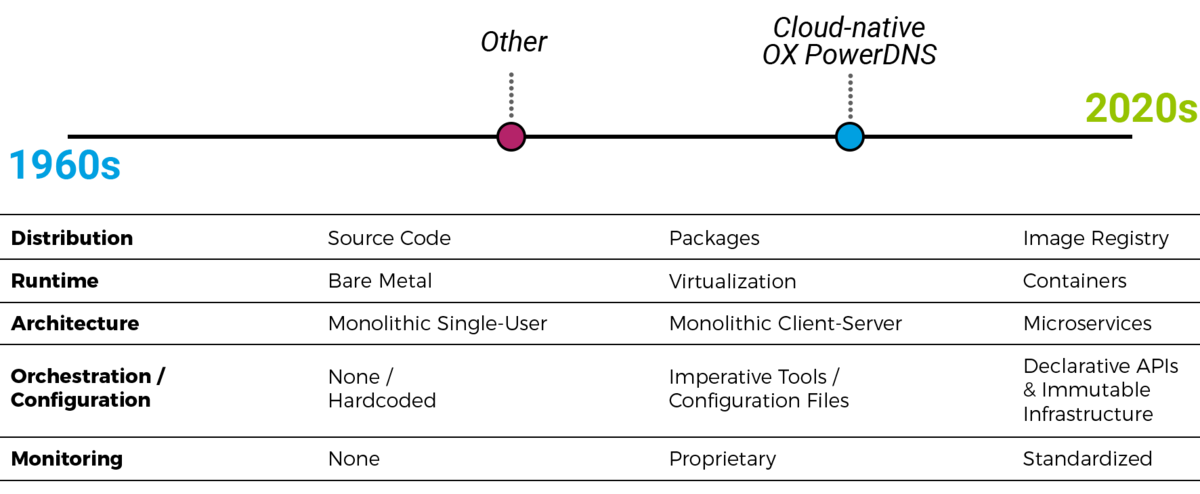 A Cloud-native Setup is Key for Future Success
Cloud-native technologies help network providers to cope with new challenges. Containers, service meshes and microservices empower organizations to use scalable applications in modern, dynamic environments.
Co-locate with other services on low-cost hardware at the Network Edge

Faster speed / time to market

Manageable use of resources and PaaS technologies

Cost-effective, containerized infrastructure

Extensible and scalable setup for different requirements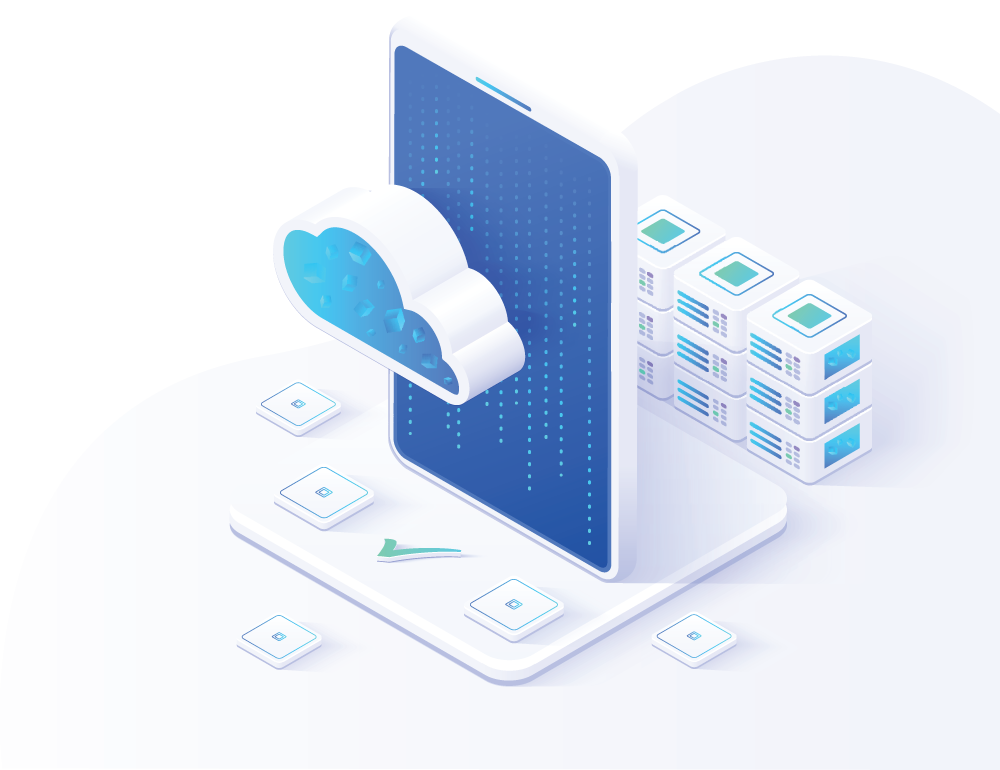 Cloud-native DNS with PowerDNS Cloud Control
Cloud-native DNS brings highly scalable and distributed DNS within reach, while simplifying deployment and scaling by the operational teams.
It offers a cloud-native approach for DNS that lets customers benefit from efficient resource usage and offers a cost-effective way of scaling DNS installations right to the edge of the network.
Cloud Control offers a cloud-native deployment solution for PowerDNS. It lets network operators benefit from more efficient resource usage and offers a cost-effective way of scaling DNS installations to future needs. PowerDNS Cloud Control provides containerization, automation, orchestration and lifecycle management, monitoring and alerting, combined with a single interface for simplified configuration and management.

High scalability & flexibility

DNS is required to be almost infinitely horizontally scalable, with elastic scaling for unpredictable demand (media, sporting events, pandemics).

Geographic distribution with Edge computing
DNS services located close to users running in hundreds or even thousands of locations to meet latency targets such as in 5G infrastructure.

Automation, orchestration & lifecycle management
Sophisticated automation and orchestration to avoid massive operational efforts when running services remotely in several locations, with ultra-reliability and low latency.

Containerization to eliminate VM overhead
Containerization handles the restriction of Edge Compute hardware when shared with other services and run on bare-metal VMs.

Cost
Engineering
Minimizing the costs and resource input associated with deploying large numbers of servers at many geographic locations is critical to ensure commercial viability.